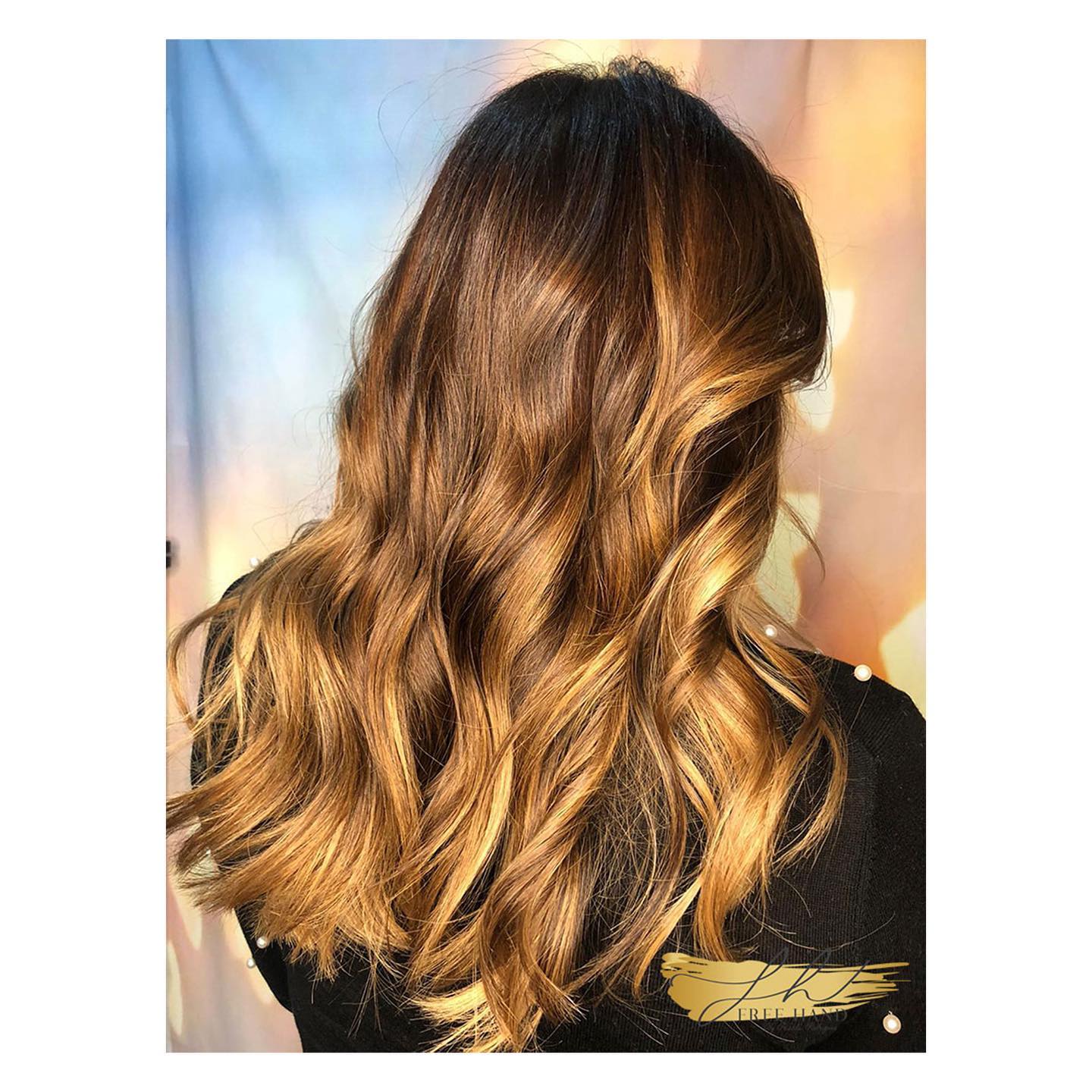 9 Shiny, Strong Hair Secrets That Only Stylists Know
Glossy, glorious, bouncy hair: It's not just a genetic blessing or magazine-ad myth. Stylists know the real secrets to getting high-shine hair—some of which may surprise you.
Wash More Often—Not Less
"Right now, a lot of people believe the way to get shinier hair is to wash it less frequently, but the reality is that hair looks duller day by day because of buildup, especially when you add things like dry shampoo or oils," says celebrity hairstylist Kevin Mancuso. While it IS true that daily washing can dry your hair out if you choose the wrong shampoo, a formula designed to replenish both moisture and protein, like Nexxus Therappe Shampoo, followed by conditioner that does the same (like Nexxus Humectress Conditioner) will leave your strands stronger and shinier with each.
Lather, Rinse, Repeat
There's a reason that stylists always lather you up twice at the salon (and it's not just to prolong the heavenly experience). While you may think a single wash/rinse is gentler on your hair, you're actually robbing yourself of the instant-gratification shine that washing with a hydrating shampoo should bring. Shampoo is designed to perform best in a double dose: The first lather starts to break down oil, styling products, and environmental residue—the suds-creating surfactants get weighed down by all this buildup, thus why you'll see very little foam. After you rinse all that away, a second lather allows your shampoo to bubble and get hair refreshed and reflective. "When I travel the world and ask how women shampoo their hair, they all wash twice—unlike in America," Mancuso notes.
Increase Your Styling Speed
While the temperature of your flat iron or curling wand does matter—keep it in the low 300s for fine or damaged hair—stylists know that how fast you move that tool through the hair is equally important. "Most women move too slowly and press too hard, searing their hair as opposed to smoothing it," Mancuso says. This prolongs the heat exposure that weakens the hair and makes it prone to breakage. For healthier hair, "you want to get in and get out," Mancuso says. "Use a smooth gliding motion where you work quickly to spare hair damage, but not so quickly that you have to go back and do sections again. It's all about finding that sweet spot in terms of speed."
Give Hair a Drink Pre-Iron
"The more you heat-style your hair without restarting and replenishing it first, the more dehydrated it gets," Mancuso says. Ideally, that means washing with a moisturizing shampoo followed by a masque or conditioner and leave-in conditioner—but you can also "restart" by giving hair a quick drink before styling. Mist it with a light hydrating spray, like Nexxus Humectress Conditioning Mist, then work in a moisture-rich leave-in like Nexxus Encapsulate Serum. "This is a way to get moisture back into the hair between washes, so you're not frying hair in its driest state and removing even more moisture, " explains Mancuso. Just wait until your hair feels fully dry before using any type of iron.https://tpc.googlesyndication.com/safeframe/1-0-37/html/container.html
Brush Consciously
That old tip about 100 brush strokes before bed being the secret to strong, shiny strands? Not the best advice (unless you're very gentle and methodical). In fact, the friction of raking a brush through hair is a big contributor to breakage AND dullness. "Shine requires an intact cuticle, which has a clear surface that lends well-cared-for hair a mirror-like quality," Mancuso says. "The more chipped and cracked your cuticle gets from brushing and styling, the less smooth and reflective the cuticle, and the more exposed hair's inner structure is to damage." To reduce friction when you brush, stick to brushes with natural bristles and never tug them forcefully through tangles. If your hair's fine or weak, look for finer bristles that reduce tension. Avoid metal-core round brushes, many of which grip too aggressively and reach damaging temperatures during a blow dry. And note that even the fanciest brushes can damage your hair if used carelessly. Take the stylist-beloved Mason Pearson, which has nylon detangling spikes interspersed with more pliable boar bristles. "It seems more forgiving than it actually is," says Mancuso. "With any brush, you need to be careful to start at your ends and detangle gently, then work your way up."
Rinse After Swimming
Another common source of cuticle sabotage: swimming in a pool. "When you let those chemicals crystallize on your hair and leave them there for an extended period of time, they break down the hair's lipid layer, making it duller and more vulnerable," Mancuso says. Don't wait until your post-pool shower: Stylists know that the way to avoid damage is by rinsing their hair thoroughly immediately after each swim—religiously. Showering promptly post-beach helps too, since salt can begin to erode hair's outermost protective layer.
Consider Your Cut
Layers are a great way to add movement and style, but if glossy is your goal, a blunter cut is the way to go. "Simple is usually the shiniest," Mancuso says. "The more uninterrupted hair surface you have, the more reflective a plane it's going to be." Haircuts that involve razors and thinning shears further break up that surface so less light bounces off. "If you want to reduce bulk, have your stylist add the layers in the under section that's not visible, so the top maintains its shininess," he recommends.
Keep Your Styling Simple
If your hair's curly, try to leave ringlets as intact as possible, versus breaking them up. "The less interrupted your curl configuration is, the shinier your hair will be," Mancuso says. If your hair's straight and you want to add volume, try old-school Velcro rollers, which create smoothly aligned zones of hair that reflect maximum light (and involve much less damaging friction than the average round-brush blowout).
Try This Product Cocktail
One last stylist secret you might not know: Mousse can be an amazing shine booster (that's not nearly as crunchy as you remember from back in the day). This is especially true if you dilute it with a little bit of serum. "This softens the effect the polymers in the mousse have on the hair, reducing the hold a little for an even more natural, healthy look," Mancuso says.
Source: Glamour.com